HILOW - MANFLEX - ELECTRIC ELEVATION
CONCEPTION
ELITE tables are renowned on the world market for their simplicity of design, the robustness of the assemblies and the durability of the materials.

Their lateral stability is also widely recognized for good side practice.

All the demands of chiropractors, functional and operational, are covered in the very wide range of ELITE tables. The choice of functions and materials is very extensive.
AUTOMANFLEX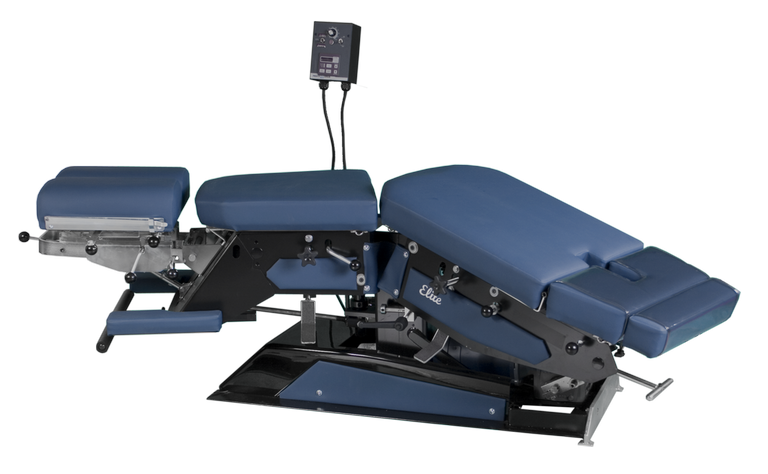 HIGH-LOW MANFLEX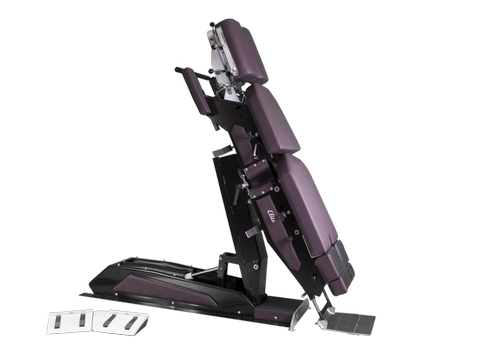 WIRELESS POWER SUPPLY
This device makes it possible to do away with the large power supply wire on the ground.

Autonomy is given for 7 days of use.
Recharging is done during your absence, at night for example, once every 7 days.
This option is offered on the HILOW, MANFLEX and ELECTRIC ELEVATION models.

AN UNPARALLELED VARIETY OF COLOURS
The upholstery of the cushions is available in different materials, natural or synthetic leather.

The SPIRIT MILLENIUM range offers you a wide choice of colors available exclusively with TABLE IN MOTION.

Ask us for a color chart or come and visit our showroom in Chantilly (60) to see the quality of the coatings on offer.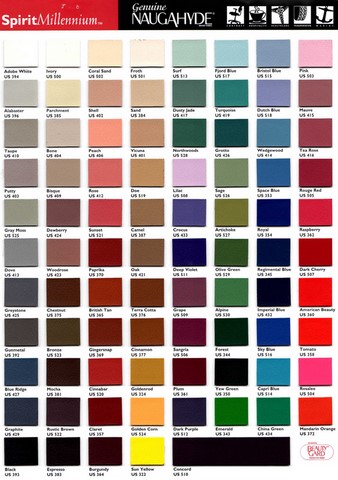 A WIDE RANGE OF OPTIONS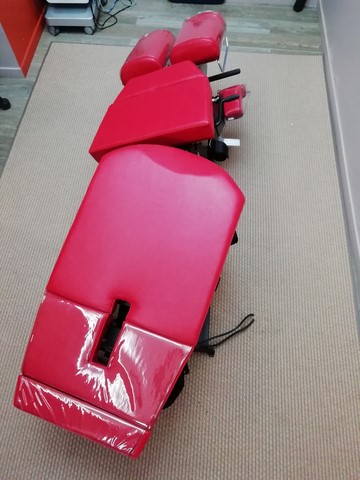 An AUTOMANFLEX ELEVATION table in "RED CHERRY" red leather, with "Axial rotation" and "Electric distraction", it's possible!
DIMENSIONS INCHES/CM
Height ranges:
18-26" = > 46-66 cm
20-28" = > 51-71 cm
22-30" = > 56-76 cm
24-32" = > 61-81 cm
18-28" = > 46-71 cm
21-29" = > 53-74 cm
Hauteurs fixes:
18" = > 46 cm
20" = > 51 cm
21" = > 53 cm
22" = > 56 cm
24" = > 61 cm
26" = > 66 cm
28" = > 71 cm
29" = > 74 cm
30" = > 76 cm
32" = > 81 cm